Welcome to Angel Packers and Movers Whitefield Bangalore
Why Us?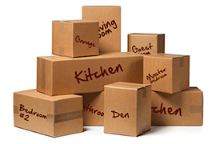 Angel packers and movers Whitefield, Bangalore has able to earn an enviable reputation by providing alarming service Bangalore to all over India. Our full prof strategy, quality service and professional export provides the best possible service option with maximum flexibility specific to customer needs. We have years of experience, advanced equipment and global resources leads us as no#1 company in India and having the service extended to all over the Globe. Are you looking for full scale moving services in Bangalore? Worried about moving your goods safely to another city? If yes then it is the time to approach Packers and Movers Whitefield Bangalore. We are a company that has been operating in the respective arena from the past many years, which shows our experience. We have attained expertise in offering the best moving services within and outside Bangalore. We have wide ranging services that are available at a very competitive price. Yes, we are the hassle-free option for you and you can count us on when it comes to shifting from one place to another.
Selecting our moving and packing service will give you tons of service benefit, advantage, discount and free complimentary service also. We are a six year old transport company performs optimum level of shifting in domestic and national level.
Other Location in Bangalore
From Bangalore to Other city